Celebrating 30 Years of Success
2017 marks Expedia CruiseShipCenters' 30th anniversary. Take a look back at the making of this incredible success story.
This month, Expedia CruiseShipCenters is celebrating an incredible 30 years in business. To say we've seen a few changes in the industry since we started out in 1987 is an understatement!
We've seen a plethora of new cruise lines enter the market, each with their own unique take on a vacation at sea. We've seen the popularity of river cruising rise as travelers embraced this new way to see the world. We've seen cruise ship size eclipse previous capacity and onboard innovations evolve beyond our wildest dreams. We've seen travelers change the way they research cruises and travel agents change the way they book cruises with efficiencies enabled by technology.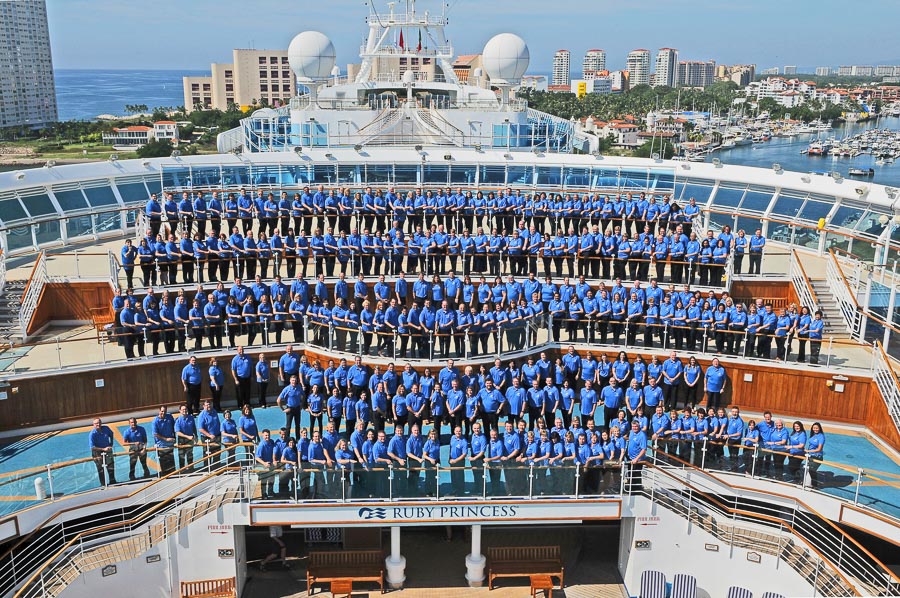 We've seen our company change too as we've expanded our network across Canada and into the United States, now with over 4,700 Vacation Consultants and 235 franchise locations. We've been welcomed into the Expedia Group family of brands, giving our franchisees a globally recognized brand on their door, and our customers access to every vacation option over land or sea, at exceptional prices.
But what has stayed constant throughout our 30-year history, is our unwavering commitment to our customers and our franchise owners.
Take a walk down memory lane with us in the video below!

We're committed to our franchise owners
We're committed to providing a powerful brand that instills confidence in their customers, builds credibility in their business and gives them every advantage over their competitors.
We're committed to providing outstanding support – whenever and however they need it – to help them become incredible team leaders, savvy marketers and smart business owners.
We're committed to our mission to empower our franchisees with a proven system to build a profitable and valuable business – with a franchise model that allows them to accomplish their dreams.
We're committed to our customers
We're committed to providing that personal touch – a professional Consultant who can find out exactly what they want from their vacation and confidently navigate the best path to get there.
We're committed to providing them with options for connecting with us – whether that's online, by email, over the phone, or in store for a face-to-face meeting.
We're committed to going above and beyond – whether that means securing an exclusive onboard cash credit or delivering their passport to the airport when they've forgotten it at home (true story!).
Our service model has stood the test of time
Media headlines say the travel agent is making a comeback as new research shows travel agent usage reaching a six-year high in 2016 according to MMGY Global's Portrait of American Travelers. It's no surprise when customers say their agent saves them an average $452 per trip, and four hours in travel planning time (ASTA).
But at Expedia CruiseShipCenters, we know that this isn't a comeback. Our Franchise Partners and Vacation Consultants have been here all along providing travelers with unparalleled service and unbeatable value for the past 30 years. It's the reason our sales have grown at an average rate of 11% each year for over two decades.
A future as bright as our past
With 83 new ocean cruise ships currently on order, we're beyond excited about what's to come for the cruise industry and our business. As our franchise owners continue to bring the Expedia CruiseShipCenters brand to new communities across North America, we get the privilege of sharing our passion for cruising and dedication to service with more and more travelers.
No matter what the next 30 years brings, we'll always be here delivering on our promise to navigate spectacular vacation experiences and our mission to empower our Franchise Partners with a proven system to build a profitable and valuable business.
Build your success on ours
Want to become a part of our incredible success story? Expedia CruiseShipCenters is looking for passionate travelers to join our team as franchise owners across North America. For in-depth details about our franchise opportunity, download our free franchise report. You can also learn more through this six step overview of our travel agency franchise opportunity here.