Expedia CruiseShipCenters Franchise 2015 National Conference Recap
Franchise Partners and corporate staff hop onboard Expedia CruiseShipCenters annual conference
Each year Expedia CruiseShipCenters holds its National Conference for franchise owners at sea onboard a spectacular cruise ship and sets sail for destinations like the Caribbean, Mexico and Alaska. This year, our weeklong conference took place onboard Ruby Princess® sailing out of Los Angeles to Mexico and brought together more than 300 Franchise Partners, travel industry executives and corporate staff.
Stronger.Together®
When considering a franchise opportunity, the culture of the franchise is an important factor to keep in mind to find the right fit. At Expedia CruiseShipCenters, we call our franchisees our partners for a reason. It's because we're in this together, and the more we grow, the better we become. Our Stronger.Together® culture came from the hearts and mouths of our franchisees as we built our travel agent business. Working together, we can provide unparalleled service to customers, pool our buying power, leverage our travel expertise and so much more!
"Our yearly conference is a phenomenal opportunity to bring together and empower our Franchise Partners, ensuring we are maintaining the Stronger.Together® culture that sets us apart in the franchise industry," says Matthew Eichhorst, President of Expedia CruiseShipCenters. "As a franchisor, the success of our franchisees is our top priority. That's why we've set aside this time to showcase the many initiatives we're taking to best serve our Franchise Partners in growing their businesses in 2016 and beyond."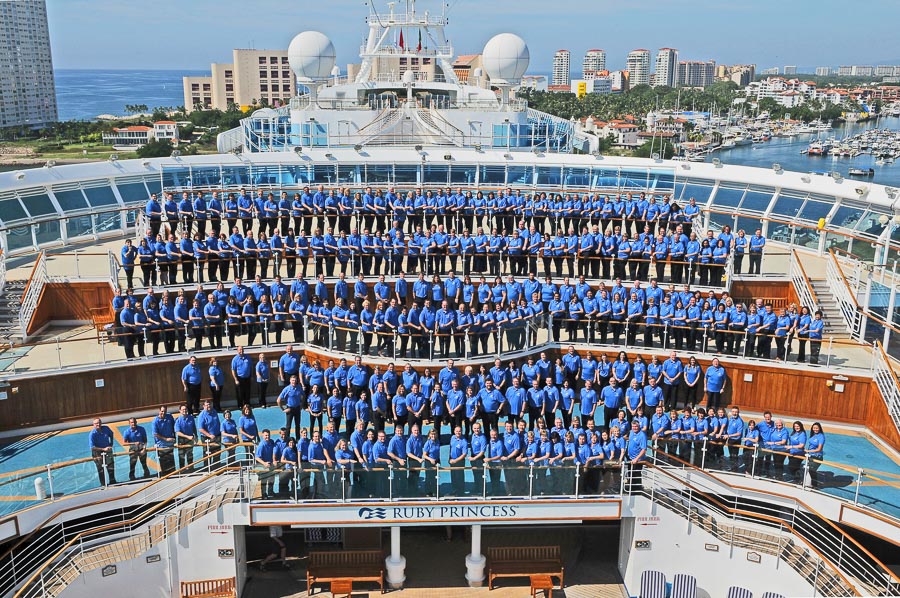 This year's conference consisted of keynote presentations, workshops, panel discussions and the unveiling of exciting new initiatives. This year's theme, "2020 Vision: Bigger Better Stronger Together," focused on our company's growth over the next five years through investments in technology, marketing and franchise programs. The theme emphasizes our goal to continuously improve and drive results toward our mission to "empower franchisees with a proven system to grow a profitable and valuable business."
Highlights from the National Conference include in-depth presentations from cruise industry leaders such as Dondra Ritzenthaler, Senior Vice President, Sales and Trade Support and Services for Celebrity Cruises and John Chernesky, Vice President, North America Sales for Princess Cruises. Corporate keynote presentations included Matthew Eichhorst, President of Expedia CruiseShipCenters, and Geraldine Ree, Senior Vice President of Marketing and Sales, providing great insight for Franchise Partners on how to set their business up for growth with the changing landscape of the cruise industry. Other key takeaways included the growth plans of Expedia CruiseShipCenters as we expand across North America and how to take marketing to more households in more communities, more often, in 2016.
Major expansion in the United States
Our 2020 Vision includes significant growth in the United States and Canada, and we have plans to grow to 500 locations across North America over the next five years. The cruise industry is booming as cruisers spent $20 billion on their vacations in 2013, and the U.S. economic impact of the cruise industry is even larger — at $42 billion annually according to Cruise Lines International Association. The cruise lines have responded to that growth by commissioning the construction of more than 65 new ships that are on pace to set sail over the next five years.
"The future of cruising is very bright," Matthew says. "There is a new audience that wants to buy cruises, and the average age continues to get younger as the Millennial market gets on board. The cruise lines are investing in the industry, so there is a more product for us to sell. And the product itself is being enhanced, which improves yield. Our internal goal is to triple the growth rate of the industry — we have been able to do that every year. If the industry grows by 7 percent, we grow by 21 percent."
Expedia CruiseShipCenters has enjoyed average sales growth of 20% a year for the past two decades. We have grown at three times the rate of the cruise industry overall, and that industry has been experiencing a meteoric rise! We have even more growth in our future as our retail travel franchise is looking for partners across the United States, especially in the metropolitan areas of Orlando, Los Angeles, San Francisco, Atlanta, New York and Seattle. Locations within easy driving distance of cruise departure ports have the demographics that provide the ideal foundation for a new travel franchise.
Walk for the Cure at National Conference
Our National Conference also provides a great opportunity to fundraise for a cause that is close to our hearts – breast cancer research. As part of our 2015 fundraising initiatives supporting Expedia CruiseShipCenters' charity of choice, breast cancer research, all guests aboard Ruby Princess were invited to participate in the Walk the Walk For Breast Cancer. In 2015, Expedia CruiseShipCenters raised a total of $27,400 for the Breast Cancer Society exceeding our goal of $20,000!
Learn more
Want to be a part of our 2016 National Conference onboard Radiance of the Seas? Find out how you can build wealth, equity and your dream lifestyle as an Expedia CruiseShipCenters Franchise Partner. For in-depth details about the Expedia CruiseShipCenters franchise opportunity, download our free franchise report. You can also learn more by visiting our research pages.