How Will I Compete With Online Travel Agencies?
How Expedia CruiseShipCenters leverages our substantial negotiating power to secure the best pricing and offers
Expedia® CruiseShipCenters® is a full-service travel franchise, but we specialize in cruise vacations. Since 1987, we have built our business model upon educating travelers and helping them discover great cruise options for seeing the world. Since then, our sales have grown more than 11% a year on average for the past two decades — three times the rate of the cruise industry overall — and we have become a sought-after partner for cruise lines worldwide. In fact, we are a top-selling company with every major cruise line, even surpassing cruise sales of Expedia.com. This creates several advantages for our franchisees.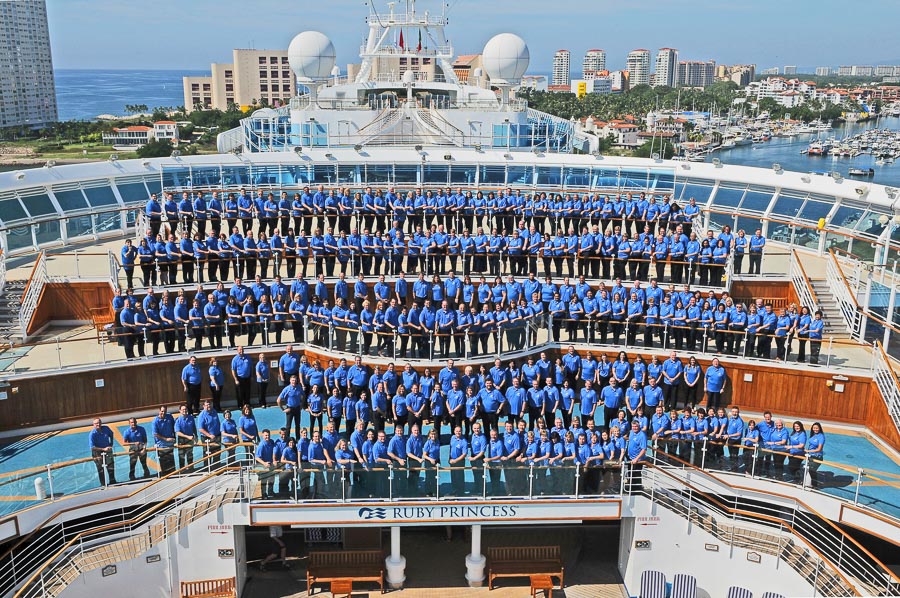 The power to secure great deals for customers
Expedia CruiseShipCenters has a team that works with cruise lines to reserve huge blocks of rooms for cruises headed to popular destinations. That allows us to negotiate for group rates and added perks that we call Expedia® Extras. For example, a customer who books through Expedia CruiseShipCenters may receive generous onboard cash credits to spend on the ship, a free wine package, or a free stateroom upgrade. This is in addition to the ultimate perk — getting to work with a knowledgeable travel consultant who can help get the most enjoyment out of a vacation.
"There is so much added value you get of working with a consultant," says Linda Messina, Director of Product and Promotions for Expedia CruiseShipCenters. For instance, "as a cruise fills up, sometimes the room rates will increase. We maintain the lower rates because we put our own cash down to hold the rooms for awhile." That inventory of rooms allows centers to sell vacations at rates that others can no longer match.
The power to leverage our expertise
Expedia CruiseShipCenters and our franchisees support more than 5,000 travel agents on our team, sharing their passion for travel with customers eager to explore. To leverage the vast knowledge and selling power of our team, we created proprietary software called CruiseDesk®, which combines our knowledge about ships, destinations and excursions with a powerful marketing and booking engine that connects directly to cruise line pricing and inventory. CruiseDesk gives franchisees and their travel agents access to a world of expertise which they can share with clients at the click of a button.
Expertise is important. Cruises are popular, but they are not cheap. Cruise customers want to know they will enjoy every penny they are spending. That's why they are eager to use experts they can talk to and learn from, and who can design travel plans that aren't cookie-cutter. According to Cruise Lines International, 70% of cruises are sold by travel agents (2017 Annual Report) which is why cruise lines are eager to work with us and tap into our collective selling power to get our customers onto their ships.
The cruise lines seek out our franchisees
Because customers prefer to book cruises with an agent, and because we are such a large company and valuable partner for cruise lines, they seek us out.
Cruise line representatives come to Expedia CruiseShipCenters locations to educate travel agents about the newest ships in their fleet and the latest destinations and excursions. Cruise lines also often co-sponsor marketing events with Expedia CruiseShipCenters locations — picking up part of the cost to host a European-themed party to celebrate a new promotion for a cruise to Europe, for example.
Cruise lines also advertise in our customer magazine, Dream Voyages, and in flyers that are sent out to your target customers. The end result?
They subsidize much of your marketing expense. They know that every cruise vacation you sell is great news for them, too!
At the end of the day, our business is about building relationships. Relationships with travel partners and relationships with your customers. Providing a human touch, in addition to exceptional pricing, means your customers will return to you and your Vacation Consultants to book their travel again and again.
Continue Learning About Expedia CruiseShipCenters
For in-depth details about owning a business with Expedia CruiseShipCenters, download our free franchise report by filling out the form below. You can also learn more by reading the essentials about our franchise opportunity here.