How We Set You Up For Success
Franchise Owners enjoy robust support to help them start a travel agency and grow a profitable business
Expedia CruiseShipCenters has more than 140 people in our corporate headquarters, and we share one mission: To empower our franchisees with a proven system to grow a profitable and valuable business. 
For us, that means giving our franchisees the tools, systems and support they need to be successful, and helping them troubleshoot issues by offering support in the field, as well as outstanding online and phone support. Great support also means great communication. When you call us for a question, we will return your call promptly, armed with answers.
Through the process of starting a travel agency, our Franchising Managers will guide you through every step, helping you select the ideal location for your store (with insight from a third party real estate company), negotiate your lease and begin to recruit your team of travel agents. During your location build-out you'll simultaneously be learning the ins and outs of the travel industry and attending a week-long intensive training session at our corporate headquarters called Cruise Management Academy (CMA). During that week, you'll take a deep dive into the entire Expedia CruiseShipCenters system and connect with subject matter experts who can answer all of the questions you'll have.
We'll also be in touch frequently to help you optimize your business. On the day you open your doors, your Franchise Performance Coach (FPC) will be with you to help you get acclimated, to answer your questions, and to help you get off to a strong start. Expect your FPC to be in touch regularly after that to provide 1-on-1 support, communicate system enhancements and ensure you're on track to achieve the goals you've set for your business.
We make it easier for you to lead your team
One of the things that makes Expedia CruiseShipCenters special is that we do a lot of work at our headquarters in Vancouver to make it easier for you to train your team of travel agents. We equip our franchisees to be great leaders.
In addition to cutting edge technology to help you track each team member's sales, commissions and progress towards their goals, we also focus a lot on leadership tools for our franchisees. One example of this is the support we provide for our franchisees'  team meeting and training events. Each month they'll close their doors for one evening and may even set out wine and cheese for the travel agents on their team and lead a seminar that shares best practices for increasing sales and customer satisfaction. The seminars are built by our corporate team, which provides a presentation for franchisees to share and also provides a detailed Q&A guide that franchisees can use to answer questions. The seminars help your team continue to grow their expertise, keep them excited, and help them understand how to generate better results for themselves and the business.
In order to help our franchise owners to start a travel agency and become terrific leaders (even if they have no industry experience), Expedia CruiseShipCenters has established our own sales training program called The Navigators Approach. This step-by-step sales methodology was developed exclusively for Expedia CruiseShipCenters and helps franchisees teach their Consultants how to sell travel, even if they don't come from a sales background. With a suite of leadership tools and train-the-trainer workshops for franchisees, we help you deliver The Navigators Approach with confidence and continue to coach your Consultants to sales success over time.
We help you adjust to new roles in your business
If you are familiar with Michael Gerber's book "The E-Myth," then you know that one of the challenges business owners must overcome is the desire to do everything themselves. For Expedia CruiseShipCenters owners, that challenge plays out this way:
In your first few months, as you are recruiting Vacation Consultants, you will also be winning over your first customers and serving those customers. Our business model is designed so that the travel agent who sells a trip receives part of the sales commission, and the owner receives the other portion. As an owner, you get the whole commission to yourself for the first few months as you sell some trips without help from an agent. Keeping the entire commission can be very tempting, especially for a new business owner eager to increase bottom-line revenue. The trouble is, acting as a travel agent can take you away from the recruiting and training activities that are key to growing your business.
Our Franchise Performance Coaches work with owners to help them transition to a management and coaching role, which frees the franchisee to recruit, train, network in the community, and conduct local marketing activities. Our most successful franchisees hand off customers to travel agents quickly and concentrate on growing and nurturing their team. In much the same way that Expedia CruiseShipCenters recognized our franchisees as our customers, our most successful franchisees see their travel agents as their true customers. That's why all of the tools and support we provide
Franchise Conferences & Events
Expedia CruiseShipCenters provides a lot of direct support to franchisees, but one of the most powerful things we do is make it easy for franchisees to connect with one another. Customers aren't the only ones who benefit tremendously from face-to-face meetings. Our franchise owners do too.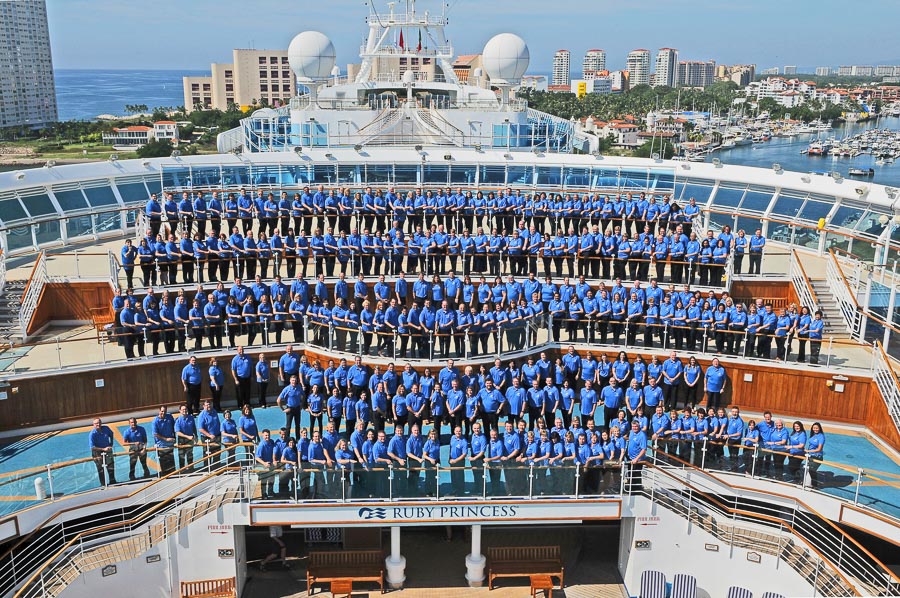 We host two annual conferences for our franchisees — one on a seven day cruise and another based somewhere in the central United States. The meetings give franchisees a chance to meet, mingle, learn, and have fun. After all, fun is what this business is all about!