5 Benefits of Starting a Franchise vs. an Independent Business
Why the franchise industry will reach $710 Billion in 2017 and how you can be a part of it with Expedia CruiseShipCenters.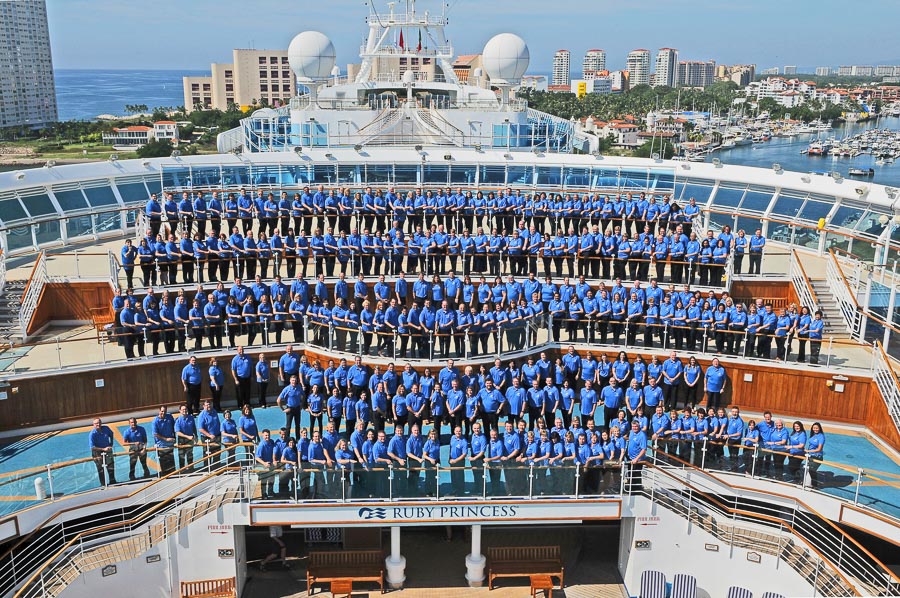 At the recent annual convention held by the International Franchise Association, attendees across most industries were very optimistic. That's because franchising as a whole is on the rise. In fact, according to a report by IHS Economics, the overall economic output of the franchise industry is expected to increase 5.3% to $710 billion in 2017.
So why are more and more North Americans turning to franchising as a way to fulfill their entrepreneurial dreams and what are the benefits of joining a franchise vs. starting an independent business?
Here are 5 things you can expect when you join a reputable, well-established franchise like Expedia CruiseShipCenters:
1. A recognizable brand, from day one
First and foremost, having an immediately recognizable brand that inspires trust and conveys value to consumers the day you open the doors of your business is a huge advantage for franchisees that join established companies. Building a brand is hard. It takes time, effort and usually a lot of money to make yourself known, not only as a place that sells X, but also as a good place to buy X in your community. When you can skip that step and immediately focus your efforts on building a base of loyal customers, your ramp up phase is that much faster.
Expedia CruiseShipCenters Franchise Owner from Orange County, Chris Meyer, describes how important having the Expedia brand has been to building his travel agency franchise:
"I think the Expedia name is huge. It is a household name that has instant credibility and instant familiarity," Chris says. "And also the instant thought: 'Oh, they are big — they must have good prices.' That is a big differentiator. Most of our competitors don't have a big brand for people to connect with."
2. The power to negotiate with the big industry players
It's not rocket science to figure out that 100 stores selling the same product have more buying power than one store selling that product. So unless you're selling artisanal ketchup that consumers are willing to pay a premium for, you're going to have a hard time competing on price as an independent business. As part of a large franchise network, however, you get to leverage the industry relationships that your franchisor has already established on your behalf.
In the cruise industry, our negotiating power benefits Expedia CruiseShipCenters' 230+ franchise locations and their customers in a number of ways. Not only does our massive sales volume for cruises ensure our pricing is always competitive, we can also negotiate top-tier commissions for our franchisees and their agents which ultimately boosts the profitability of our stores. Our Senior Vice President of Franchise & Supplier Performance, Geraldine Ree, explains why this is especially important to for new franchisees in the video below.
Since 75% of all cruises are still sold through travel agents according to Cruise Lines International Association, our cruise line partners rely on us to fill their ships which often allows us to negotiate exclusive extras for our clients, like onboard cash credits, free upgrades, or other amenities, that customers can't get booking elsewhere – not even online. When our franchisees can offer competitive pricing, exclusive extras and incredible service, there's no reason for clients to book travel anywhere else.
3. Peace of mind
Starting your own business takes a huge leap of faith. Making that jump into the unknown world of self-employment can be scary, but it can also be incredibly rewarding. One of the benefits of starting a franchise is that you own your own business, but you're not stepping into completely unknown territory. You get the perks of being your own boss, doing something you love, and controlling your own destiny, but with the comfort of knowing that there's a proven system behind you. A franchise provides a how-to guide based on years of experience that shows you exactly how to make your business successful.
At Expedia CruiseShipCenters, we've been continuously improving our system and the way we operate our stores since we started in 1987. That's 30 years of experience that has helped us become the one of North America's leading sellers of cruise vacations and a top ranked franchise year after year. But we're not finished yet. We believe we can always be better; for our customers, for our agents, and for our franchisees who depend on us to deliver on our mission: To empower our franchisees with a proven system to grow a profitable and valuable business.
4. A built-in support network
One of the biggest benefits of joining a franchise that often comes as a surprise is the built in support network you get from your fellow franchise owners. Having a group of people to turn to who have been in your shoes is an incredible resource for a franchisee, whether you're just starting out and want advice on recruiting your dream team, or have been in business for years and are looking for fresh new ideas to reach travelers in your community. When you start an independent business, that support network is either non-existent, or much more difficult to find.
Our culture of Stronger.Together at Expedia CruiseShipCenters is ingrained in our core values and our franchisees take it to heart. They share best practices with one another and support each other in achieving their business goals. Of course there's a healthy spirit of competition among them, but at the end of the day, each franchisee's success contributes to the success of our overall brand. We're all in this together.
5. An asset to sell when the time comes
If you've built a successful business, it will be worth something when you decide to sell it. But how much it's worth and how easily you can sell it may vary greatly between independent and franchised businesses. The fact that your business also comes with all the other franchise benefits we mentioned will make it an even more attractive asset to prospective buyers. They're not only buying a business, they're buying an established system and brand that comes with initial training and ongoing support. Another benefit of joining a franchise is that your transition out of the business much easier because the operations manual is already written and the start-up team is already in place to get the new owner of your store up and running.
At Expedia CruiseShipCenters, our goal is to not only help our franchisees generate income, but also to help them build long-term equity in their business. All of our support is aimed at increasing their profitability and building value in their business so that when the time comes to sell, they should be getting a solid return on their initial investment. Plus, our dedicated Refranchising team at Expedia CruiseShipCenters is there to guide franchisees through the process of selling their business when the time comes.
Continue Learning About Expedia CruiseShipCenters
The benefits of starting a franchise are numerous and extend far beyond the five we mentioned. But of course, not all franchise opportunities are equal and you should make sure to conduct your due diligence before making a decision. For in-depth details about owning a business with Expedia CruiseShipCenters, download our free franchise report by filling out the form below. You can also learn more by reading the essentials about our retail travel agency franchise opportunity here.