What Our Franchise Owners Are Saying About Us
Our franchisees share their experience in our annual satisfaction survey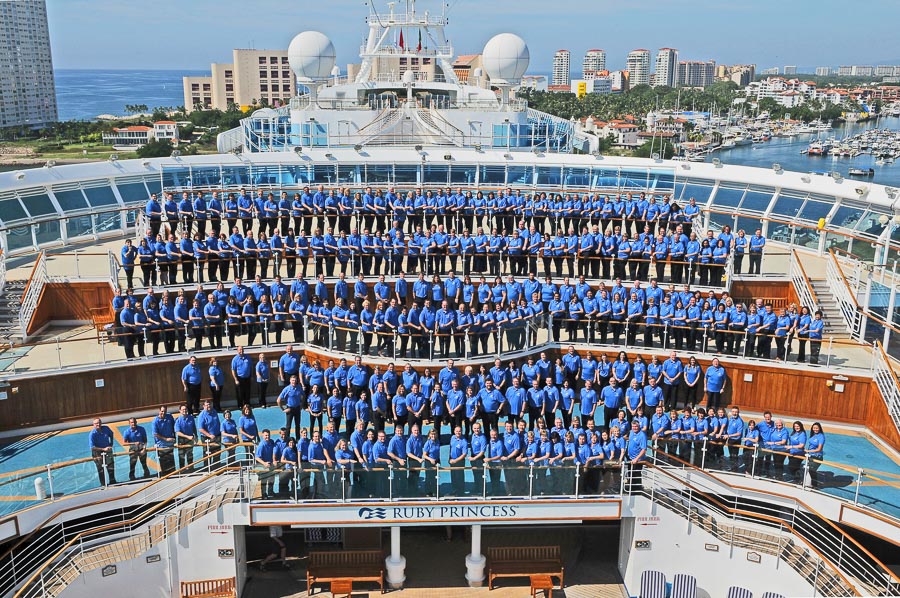 At Expedia CruiseShipCenters, our Franchise Partners are our customers. It's our purpose and also focus to do all that we can to ensure that we provide the support and tools to set them up for continued success. To keep our finger on the pulse of how our owners are doing and where there are opportunities for improvement we partner with Franchise Business Review each year to survey our active owners in our annual franchisee satisfaction survey.
Overall, Expedia CruiseShipCenters exceeded the franchise industry average in nearly every survey category! In particular, we rated very highly in three key areas – from the training & support we offer our new and existing owners, our core values and the franchisee community they're a part of. To us, this information is vital as we strongly believe that our franchisee's success is our success.
1. Welcoming Franchise Community
A huge benefit of choosing a franchise opportunity is knowing that you're entering into a proven system with other owners whose own experience and knowledge you can benefit from. The support network you'll be a part of will help you achieve success as a Franchise Owner.
At Expedia CruiseShipCenters, you're truly going into business for yourself, but not by yourself. The best way we can share with you what our franchise community is like is by sharing with you quotes directly from our franchisees themselves:
"My fellow Franchisees strongly believe in networking and supporting each other. They are welcoming to new centers and nearly all of the centers believe that we are all Stronger.Together."
"The Franchisee Community is strong, dedicated, positive, hard working and a fun nice bunch of people that share the corporate vision and share their business know-how and experiences with each other."
"The community is awesome! All of the other franchisees are here to help us be successful. The conferences provide that opportunity to learn from each other."
Our franchise owners welcome our new franchisees with open arms and are happy to help support and guide you as you find your way through the journey. Our mantra is "Stronger.Together®" because we know we're in this together, and the more we grow, the better we become – together.
2. Strong Training & Support
We take a great amount of pride in the training and support we provide to our new and experienced franchise owners. Our training and support programs are designed to guide you through finding the perfect location for your retail location to generating interest in the local community to recruit your team of vacation consultants, to the learning the skills of leading a successful team and having the onsite support of your Franchise Performance Coach on a regular basis and attending our annual National Conference at sea! We're with you every step of the way.
One Expedia CruiseShipCenters franchise owner commented that "training and support is a mantra of Corporate office and ALL the Corporate team". While another shared helpful insight into the depth of training and support provided by our dedicated team, "Corporate office is always quick to respond to questions, with explanations or directions to find answers in the system. They are open to feedback and constantly ask for it…. whatever it is."
Our team of 115 strong dedicated individuals at our corporate headquarters in Vancouver, BC are committed to setting our franchise owners up for success from day one. Our mission is to empower our franchisees with a proven system to grow a profitable and valuable business.
3. Inspiring Core Values
As a new Franchise Partner, you're entering into a franchise with an established culture that reflects the brand and values they live by. For yours and the company's continued success, it's important that your personal values are in alignment. There needs to be concrete core values like trust, respect, honesty, ethics, and commitment to your success within your franchise.
When asked about her experience with the culture at Expedia CruiseShipCenters one of our franchise owner shared, "what more can I say than the corporate team are very bright, articulate and caring individuals that are really passionate about what WE have together."
We've spent the last 29 years perfecting our core values at Expedia CruiseShipCenters which can be experienced at every level of our organization from our corporate head office to each and every franchise location throughout North America. Our core values are teamwork, integrity, respect, dedication and fun!
Want to learn more about our culture? Watch the video below to hear the Expedia CruiseShipCenters Corporate Support team talk about what our franchise values mean to them.
Taking the leap of faith into franchise ownership is a big commitment of your time, financial resources, lifestyle and more. It's crucial to be confident in your decision when it comes to selecting the right franchise fit for you. We feel the response from our Franchise Partners who participated in our survey reflects what we're all about at Expedia CruiseShipCenters.
Learn More
Ready to learn more about becoming a Franchise Partner with the retail travel agency backed by the number one brand in travel? Fill out our request for more information today and speak with one of our Franchise Advisors to continue exploring the Expedia CruiseShipCenters franchise opportunity.